The Premier Carpenters Tribute Show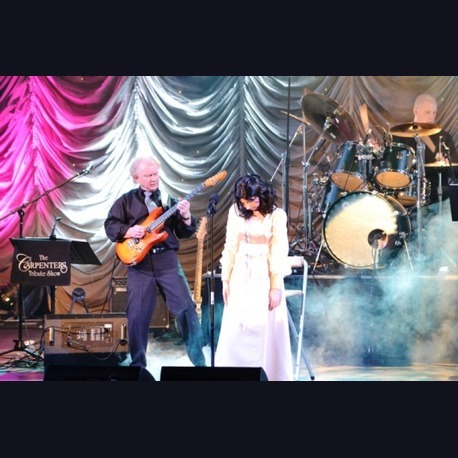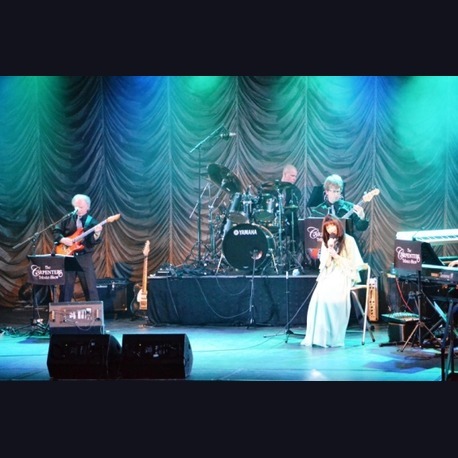 Let Me Be The One
Touch Me When Were Dancing
Yesterday Once More
The Carpenters Tribute Show has been recognised as the Leading Tribute Show dedicated to the Carpenters. The show recreates the Sound, Style and music with professional and authentic costumes.

As you would expect, the show charts Richard and Karen's success from their first No1 selling single and recreating many of their immense platinum selling records throughout the memorable performance.

Join this nostalgic voyage as you hear hit after hit including: "We've Only Just Begun" - "Rainy Days & Mondays" - "Kind of Hush" - "Sing", "Top of the World" - "Yesterday Once More" Plus Many more.
Shortlist
---
Price Guide
For an approximate quote, please enter your postcode:
Song List
We've Only Just Begun
Top Of The World
Yesterday Once More
Let Me Be The One
Wont Last A Day Without You
All You Get From Love
Rainy Day & Mondays
Help
Ticket To Ride
Goodbye To Love
Calling Occupants
Hurting Each Other
Superstar
Sing
Kind Of Hush
For All We Know
Please Mr Postman
I Need To Be In Love
Jambalaya
Ouch Me When Were Dancing
Sweet Sweet Smile
Close To You
And Many More!
Previous Clients
Warner Holidays
Airtours
Hilton Hotels
Birmingham City Council
Hyatt - Birmingham
Holiday Inn Express - Stratford-upon-avon
Bbc Radio
Shifnel Golf & Country Club
The Fairlaws Hotel
Best Weston Hotels
The De Vere Belfry - Golf & Country Club
Folio Hotels
Birmingham Town Hall
Thistle Hotels
Novotel Hotels
Churchill & Blakedown Golf Club
La Tapas Bar
Ramada Jarvis
Buxton Golf Club
Shearings Holidays
Walsall Council
National Association Of Retired Police Officers
The Caravan Club
Emirates Airways
Sunrise
Haven Holidays
Holiday Club Pontins
Jersey Opera House
Birmingham Symphony Hall
Menzies Hotels
Winter Gardens (weston-super-mere)
And Many More!
Testimonials
"Only one word can be used to describe this evening. Awesome!The Sound - Perfect The Costumes - Perfect The Performance - OUTSTANDING"
- Mark Hyden-Smith - Your Review Entertainment

"Our evening was made richer for your performance. We very much liked your clip on youtube but watching you live, and feeling the enjoyment of everyone around our table was something else."
- Tommy Thomas, Edgbaston Cricket Association

"Thank you for a great evening of entertainment. Your costumes and sound were outstanding.
Consider yourselves rebooked!"
- Simon Schmitt Midland Entertainment Magazine

What can you say about this duo that has not been said before? Superb - simply Superb!
- Jack Stain South Staffordshire Entertainment Council
Set Formata
The Carpenters Tribute Offers:

1 x 60 Minute Set
Or
2 x 40 Minute Sets

Full Band Consists Of:
1 x Vocalist - as Karen Carpenter
1 x Keyboard
1 x Guitar
1 x Drums
1 x Bass Guitar
1 x Backing Vocalist