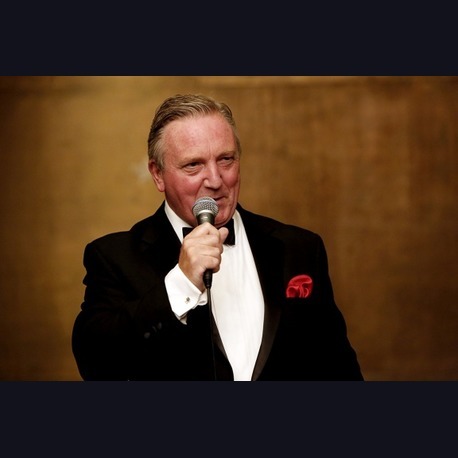 It was at the age of 15 and in the mid 1970s that his musical talent would first raise to the surface. Gary was the drummer and backing vocalist for a band called Salamander Grass playing at local youth clubs and then progressing on to local pubs, including The Constitution, in St.Pancras Way, and the Wheatsheaf, now known as Belushis in Camden High Street.

His first job after leaving school at the age of 16 was a Telegram Boy and then as a Postman for the GPO based in Mornington Crescent. As well as his love for music Gary had always wanted to pursue a career as a soldier. At the age of 19 he enlisted into one of the British Armys elite Infantry regiments, The Royal Green Jackets. It was during this long career in the services, that once again his singing talent was noticed, but also his ability to perform as a Comedian. Whilst on posting in Germany in the 1980s, Gary was runner up in the final of a British Forces Opportunity Knocks talent Competition hosted by Hughie Green. He was spotted by an entertainments agent, and whilst still serving in the army, he would also perform as a comedian at Sergeants Messes at various military barracks throughout Germany. His stage name was Alfie Tate.

After returning to England Gary decided to concentrate more on his singing ability, which he did at any given opportunity. In 1992, Gary was the army sergeant who spontaneously sang from the Royal Box at the Centre Court during the Tennis semi finals at Wimbledon. He sang to over 11,000 spectators who were waiting for the rain to stop before the game could continue. This whole event was also broadcasted live by the BBC to millions of TV viewers worldwide. He was the first person ever to be requested to sing at such an event. Most people remember seeing Sir Cliff Richard being asked to do the same thing, four years later.



He left the army with the rank of Colour Sergeant in 1995 and settled down in Bethnal Green in the East end, where he pursued a new career as a singer, often appearing in the east ends most famous pub, The Blind Beggar. He was soon to become a bit of a local celebrity in and around the east end of London, which led him to an offer he couldnt refuse; performing at the funeral wake of one of Britains notorious gangsters, Reggie Kray.

Gary has recently been appearing with the legendary Joe Longthorne at the famous Circus Tavern and will be heading his own show there in March 2017.

Television

BBC One Tonights the Night series 2 Episode 5 hosted by John Barrowman in 2010.
Gary performs The Way You Look Tonight

BBC Two The Hairy Bikers The Pubs That Built Britain Episode: East End London.
Gary tells the story of him being requested to sing at the funeral of London gangster Reggie Kray.

Film

"The Wee Man"

Gary appears in a cameo role as the pub singer in the feature film "The Wee Man' based on the true life story of Glasgow gangster Paul Ferris. Written and directed by Ray Burdis (The Krays & Love, Honour and Obey). In association with Carnaby Films. The film was released in 2013.

New Single
The Old East End Tonight".
Album
"Teach Me Tonight"

All recordings are available to download from ITunes, Amazon, Spotify, Deezer.

Gary has a unique vocal ability which allows him to cover a wide range of styles from the greats such as, Frank Sinatra, Matt Monro, Nat King Cole, Al Jolson, Joe Longthorne, John Holt, UB40, and many others.
Shortlist
---
Price Guide
P.O.A.
Please contact us for a quote.
Previous Clients
Elm Park Royal British Legion
Royal British Legion, Staffordshire
The Tower Theatre, Folkestone, Kent (with The Railway Swing Band)
Central Ward Club, Morden
Riverside Nursery, Hockley
Brownfield Social Club, Poplar
Circus Tavern (with Jimmy Jones)
New Eltham Conservative Club
East Ham Working Man's Club
The Cottage Loaf, Debden
Orpington Conservative Club
Radisson Park Inn Hotel, Birmingham
Ponders End Workingmans Club
The Queens Head Pub, Chislehurst
Elm Park Royal British Legion
Holy Cross Conservative Club, Waltham Abbey
Masonic Ladies Festival, Essex
Orpington Royal British Legion
The Manor Of Groves, Sawbridgeworth
Ponders End Workingmans Club
Royal Marines Association, Welwyn Garden City
And Many More!
Testamonials
What a fantastic singer. The first time I saw Gary was at the Circus Tavern and thought a great singer, went to a couple of more venues and he did not let himself down, consistently very good, I Booked him for my Ladies night and he was superb, everyone loved his voice and his repertoire of songs. I will be seeing him on the 25th of March at the circus tavern. Thanks you Gary keep up the good work
- Steve Collins

Thank you Gary for a great night for my mother my wife and I at Bluebirds for the Dover Royal British Legion, you have a great voice and we all look forward to hearing you again. Health allowing I will be at the Circus Tavern to buy you a drink if not I will be watching for you local venues to us here in Deal in Kent
best wishes
- Anthony and Sharon Adams